Hi friends. Happy Monday! I hope you had a lovely weekend. The Pilot was working, so the girls did our usual rotation of dance lessons, horse lessons (they're both crushing it!!), time at the pool, and walks around the neighborhood. I also took my first full CXWORX class and had to report back because it was so good… and my abs were so sore!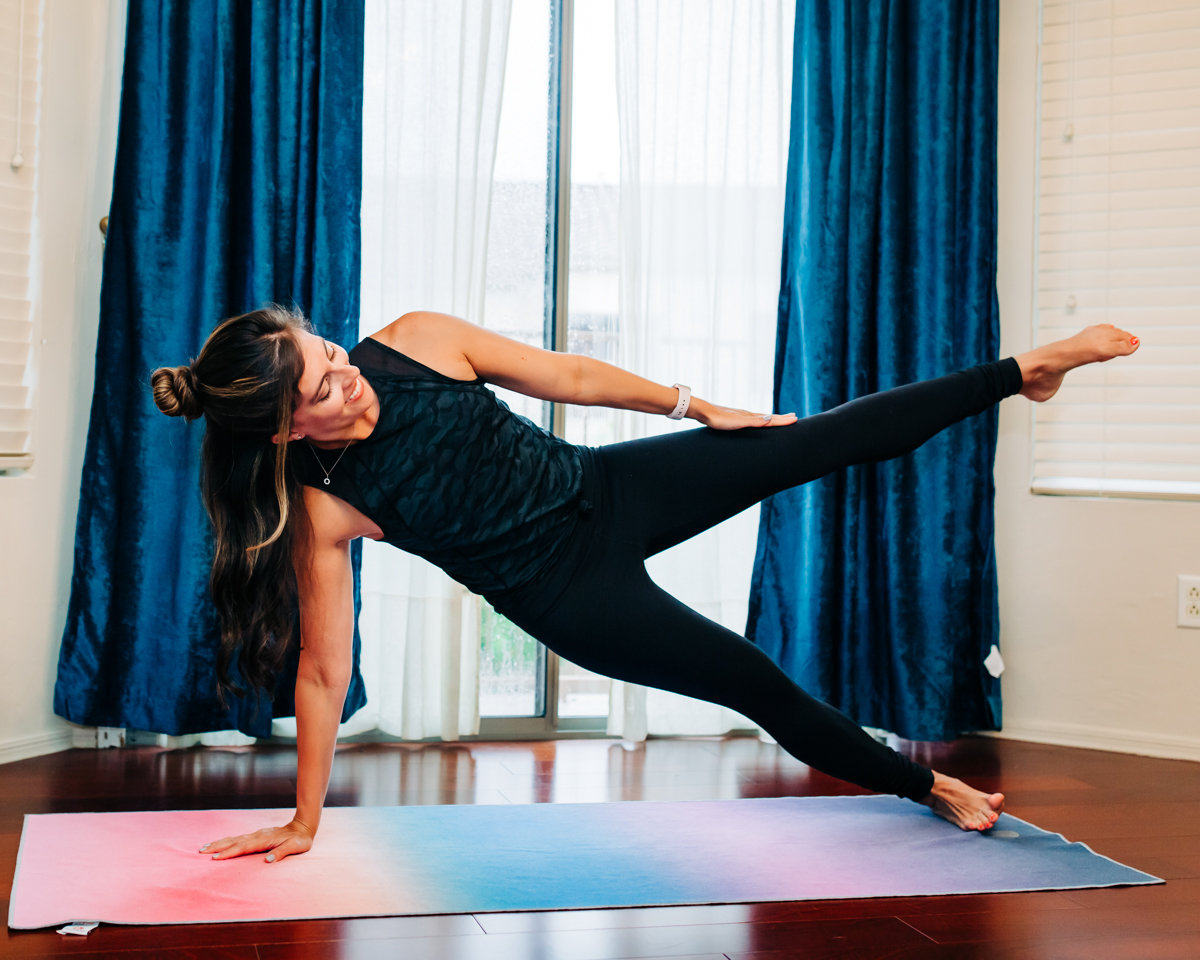 To be honest, since my surgery, I haven't done a lot of traditional "core training." I focus on DR-safe exercises because I don't want to tear my muscle repair – mostly I'm just paranoid because it's pretty tough to screw it up many years post-surgery – and even in online classes, some of the exercises aren't very functional. So, I modify a lot! After throwing out my back, my chiropractor told me to stick to low-impact for a couple of weeks (strength training, yoga, and walking) and I've been getting a little bored with my routine. I can't wait to get back into dance cardio, Peloton, and BODYCOMBAT. This past week, I decided to try something new, and figured that Les Mills' core workouts wouldn't hurt me because they're so focused on safety.
I'd tried condensed CXWORX at the gyms where I've taught in the past, but this was my first full 30-minute class and I LOVED it. It will absolutely become a part of my weekly routine. It was safe, functional, motivated, and surprisingly challenging.
Here's what to expect if you've never taken CXWORX:
Exercising muscles around the core, CXWORX™ provides the vital ingredient for a stronger body. A stronger core makes you better at all things you do, from everyday life to your favorite sports – it's the glue that holds everything together.
All the moves in CXWORX have options, so it's challenging but achievable for your own level of fitness. During the 30-minute workout trained instructors guide you through correct technique as you work with resistance tubes and weight plates, as well as body weight exercises like crunches, and hovers. You will also get into some hip, butt and lower back exercises.
All you need is a mat, some water, light weight plates or dumbbells, and a resistance band.
The workout includes a warmup, two standing core series, and three floor work core strength songs. Class went by quickly and I loved the mix of exercises. As someone who easily gets bored with crunches and planks, I loved that they included a diverse mix of exercises, like wood chops, deadlifts, halos, and tripod push-ups.
What I loved about it:
– Music-based. All of the Les Mills classes are music-based, which I find extremely motivating. The classes move with the beat of the music and intensity builds with each song.
– Functional core exercises. Like I mentioned before, I loved the mix of functional exercises and appreciated the fact that they include low back work, balance training and glute work. Whenever I design a core workout, I like to include flexion, extension, rotation, and lateral movement, and this checks all of those boxes.
Here's a list of the tracks we did:
– Lots of modification and progression options. As someone who has to be strategic about core training with my surgery and DR background, they provided lots of modifications and options to make the exercises more challenging. I didn't ever feel like I was straining or creating too much intra-abdominal pressure.
What I didn't like about it:
– Less on the cardio side. As someone who likes to sweat from their eyeballs, it's harder for me to chose classes that are purely strength  for the firs time. Then, if I like it, I'm hooked. Now that I know what to fully expect, I can't wait to add it as a regular part of my routine.
– I didn't have all of the equipment I needed. I couldn't find my long resistance band, but it was fairly easy to modify without one.
I'll probably take another class this afternoon. If you'd like to join me, use my link for 30 days free!
Have you tried CXWORX? How often do you do core training in your routine?
xo
Gina
More: