We can all have body we want, it just takes a little guidance
How many of you have bought a diet book this year or attempted yet another low-calorie, restrictive way of eating? Or maybe you've carefully planned out your foods ensuring that you get enough calories, you go to the gym, and you eat a variety of whole foods. And yet, you still can't lose the weight.
You're not alone.
Losing weight is one of the top health goals most people have today and it's also the one most people seem to struggle with more than any other health goal. Weight loss isn't about diet pills, supplements, exercising your life away, or eating like a bird. It's about personalization and finding out what works for you and your body. The hard part about that simple statement is that personalization and finding out what works for you is incredibly hard to do unless you've spent a large part of your life in the nutrition and fitness industry. That's where personalized meal plans can be a game changer for you.
A personalized meal plan can help you lose weight more easily if you:
Don't have a lot of time to prepare foods each week.
Struggle with meeting calorie needs within your diet or you don't know if you're eating the right amount of calories for your body.
Have no idea how to pair foods together or how much of what foods to pair together to lose weight.
Aren't sure about how many meals you should eat.
Have food sensitivities.
Are on a current diet aimed at weight loss but not seeing results.
Are always hungry on your current meal plan.
Don't have enough energy to exercise.
Aren't sure how much to exercise or what type is right for your body.
Are tired of eating the same old boring foods just to lose weight.
Have tried supplements and fad diets before with little results or results that didn't last.
Hate dieting and just want someone to tell you what to eat!
Have a small budget and don't know what foods to prioritize buying to help you lose weight within that budget
Struggle with finding a balance within the world of extreme diets.
Have tried every fad diet out there and have yet to find one that works long-term.
Want to eat a healthy diet but have no idea where to start.
And the list can go on, and on, and on…
Personalized meal plans are key to losing weight because they take your current health goals, health status, health needs, foods you enjoy, dietary preferences you have, fitness levels, and your calorie needs and wrap all these needs into one plan that you can easily access daily. There's no second guessing anything. All you have to do is follow the plan, implement a style of exercise that works for your body, and the weight will come off.
Here are the Benefits You Should See From a Successful Personalized Meal Plan:
More energy to live and a desire to exercise
Enjoyable meals
Flexibility
Reduced levels of hunger
Increase of satisfaction at meals
Better blood sugar levels
Feeling leaner
Improving lean muscle mass over time
An easy plan you can access at home and on the go that includes simple foods that aren't hard to prepare or access in public
The option to dine out on occasion
A wide range of food choices within healthy options
The ability to change something as needed along the way
Weight loss within a couple of weeks to a month
A plan you feel like you could do for life and one that you would enjoy eating for life
The ability to make changes along the way
One that doesn't break your budget or steal all your time in order to prepare the meals
The Problem With Most Personalized Meal Plans and How to Find the Right One for You
The problem with most personalized meal plans is they are usually designed by someone who isn't educated in the field of health and nutrition. It's critical you find a good coach that has a successful background in the fitness and health industries, and it's important that you find someone who is willing to customize a plan for you—not just sell you a cookie-cutter type of plan they give to everyone. This is essentially why diet books and all-in-one plans fail most people.
What to Look for When Selecting Someone to Create a Personalized Meal Plan for You: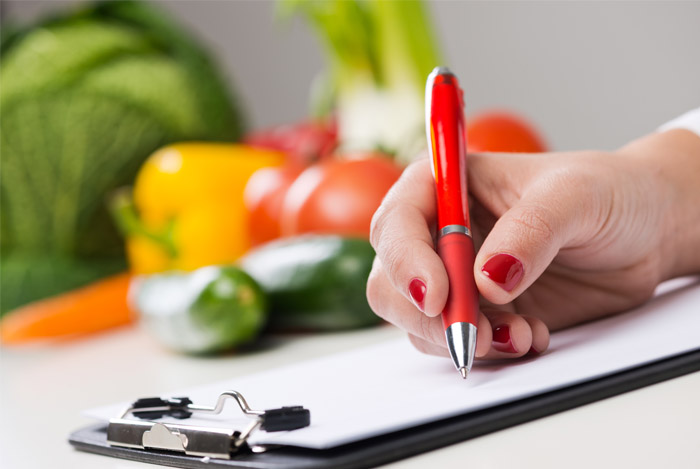 Maybe you've explored the idea of personalized meal plans before but weren't sure if they were what you should consider to lose weight.
When you're seeking help with personalized meal planning you should choose someone with:
Certifications or credentials in the health and fitness industry
Willing to offer testimonials and photos of clients they have helped
Someone who is flexible with your dietary preferences, needs, taste choices and goals
Someone who doesn't ask for thousands of dollars upfront
Someone who will provide you with an unbiased opinion of foods you should eat in order to lose weight
Someone who has your best interest at heart, not just helping you drop pounds overnight
Someone who will be honest with you about what foods you need to eat and which ones to avoid
Someone who doesn't preach extreme forms of health or diets
An individual who is willing to listen to your needs and customize a plan for you based on your schedule, family, job, and current health status
Someone who stresses the importance of diet, not supplements
Someone who works with your budget
Someone who guarantees you results or promises you won't pay a dime
Consider looking for a coach that is a certified personal trainer and has an extensive background in the fitness and nutrition industries. Many trainers at gyms haven't been in the industry long enough to have a wide variety of experience with multiple types of clients. Even many doctors aren't educated in nutrition despite spending years of their life in medical school.
There are a few places online you can find people to help you out. I can also create a personalized meal plans for you if my schedule allows. Having focused on health and nutrition all my adulthood, and being ISSA certified personal trainer, I've helped millions of people reach their goals through a personalized meal plan.
The best part?
You don't pay anything unless you see results—guaranteed. I don't preach fad diets or diets that promote poor health. In fact, I recommend you avoid them and stick to a meal plan that can improve your health, not just help you lose weight.
You don't have to avoid all fat, all carbs, and aren't left subsisting on protein shakes all day.
I can create a meal plan for you that fits every dietary choice you have and works with your budget, schedule, health needs, family needs, and weight loss goals. I also guarantee you'll see results within just 30 days.
There's no crazy supplement packages, spending hours preparing your food every day, or exercising ridiculous amounts of time each day. You can also be assured you won't be given a diet that will harm your health in the long-run.
Are you ready to change your life with a personalized meal plan?
Try it out for 30 days and get the plan you need to start your lifelong journey towards better health. You can lose weight in 30 days, you just need the right plan for you!
Here's what you get when you sign up for your personalized meal plan with Me:
You fill out a questionnaire so a plan can be designed for you.
You receive a 7 day plan to test out based on the information you provide that fits all your needs and preferences.
You receive access to a portal you can log into to access your meal plan and tools to download it, print it, and even access it on the go.
An option to make changes or tweaks after 7 days for the remaining three weeks of the monthly plan. Plus, you get options to make changes the entire month.
Weight loss, because that's why you need a plan to begin with, right? You're guaranteed results or you don't pay anything.
Ready for your own 30-Day, personalized meal plan customized just for you? Start your weight loss and health journey right here!